15% OFF ON THIS WEEK'S FAVORITE SASHIMI - SEARED SALMON BELLY SASHIMI
One of our best-selling products – Seared Salmon Belly – has been selected "Sashimi of the week".
We're offering you 15% off on Seared Salmon Belly from 22nd to 28th October.
If your order goes above 400,000VNĐ, you'll get 01 beer of your choice.
Use code "LUONKHE" to get discount. Place your order now!
** We will NOT offer beer to anyone aged under 18.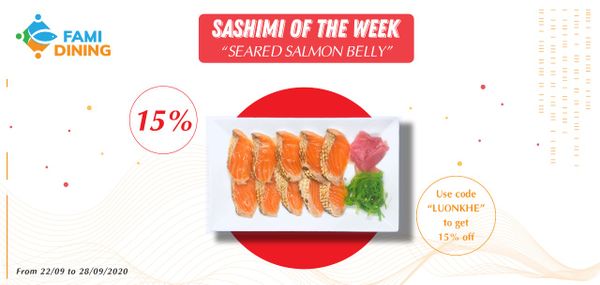 you are watching:
15% OFF ON THIS WEEK'S FAVORITE SASHIMI - SEARED SALMON BELLY SASHIMI